Book links are usually affiliate links. This means I earn a small percentage when you click through and buy the book. This costs you nothing extra - it simply allows me to keep my cats in the lifestyle they're accustomed to.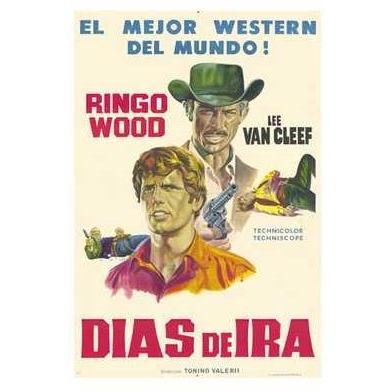 I've noticed a very disturbing, yet escalating trend: People seem to be more disagreeable than ever before.  It seems to me that they're lashing out with less provocation, disagreeing more readily, and all but refusing to see the other person's point of view.   I don't know how people who work with the public on a daily basis stand it.  If it keeps going like this, Wal-Mart greeters will need to arm themselves with mace.
Okay, I'm exaggerating but you get the point.
Frankly, I think part of the blame lies in the the things we watch on television, specifically certain reality shows. The ones that treat fighting, yelling, name-calling, and being obnoxious as something desirable and even entertaining. Is this really what most people are drawn to these days? The Reality shows on MTV are the worst.
My husband and I went to Best Buy a few nights ago and as we were leaving, some kids were standing near the door.  A few young girls were yelling and cussing – really trying to be toughies, yet looking and sounding ridiculous.  The loud f-bombs, the overly dramatic anger, the attempts to seem out of control..  it was obvious that they regularly bowed at the alter of reality television.  I'd rather have my toenails yanked out one by one than to see the average young lady begin to look and sound like these girls.  Instead of looking bright, the future would look (and sound) dim, dark, and dank.
More adults need to pay attention to what their kids are watching – and think twice about what they're watching, themselves.  I really am sorry if that sounds…. no, I'm not.  I'm not sorry how it sounds – it's the truth.
Don't get me wrong, a few of my favorite shows fall under the heading of Reality TV.  I just dare you to get between me and The Biggest Loser or Survivor!  These shows, however, aren't the ones causing the problems.  The ones that are beginning to spew nastiness out into our culture are the ones that serve absolutely no purpose at all – other than polluting their viewers, especially the ones who are a little weaker emotionally and/or mentally.  They're the shows that highlight crass behavior, yelling, crudeness, and vulgarity.  They're the ones that celebrate depravity and tastelessness.
I think everyone needs a refresher course in class, decency, and what it means to have character rather than be a character.
The other day, I was reading a thread of comments under a blog post.  The post was about one of these ridiculous reality shows, one of the newer ones – Heaven help us.  I've never seen an episode, nor would I watch one for money – but I have seen  previews.  The most recent preview showed females fighting, screaming, and then being carted off to jail as men stood around laughing.
Wow, so entertaining.  So enriching, educational, and uplifting.
One of the comments said something to the effect, "Remember when America had class?" I have no idea whether or not this was an American who made the comment or not.  Either way, as a proud American, I found the comment to be very depressing.   I'd like to go on record as saying that, as a whole, we do have class.  Most of us still shun this sort of ignorance and we cringe when people act like barbarians in public or private.
Our biggest fault, I suppose, may be the fact that we've remained too quiet and too laid back for too long.   I'd l0ve to see a big, beautiful, long overdue movement rise from the heartland of America.  A movement that said we're tired of what television is doing to our country and its young people.  A movement that said, America has as much class now as it ever did!
Remember, just because you can watch morons on television acting like morons on television and realize that they are abnormal doesn't mean that a young person is capable of the same separation. Even the most intelligent and mature young person will come away from these types of shows worse than they were beforehand.  Sit down with the young people in your life and watch what they watch with them – if you can stand it.  Ask yourself if there's anything remotely in this show that will make them a better, stronger, more intelligent individual.  Does the show promote class, character, or tastefulness in any way?
If you think I'm over-reacting, you haven't seen what's on television right now.  Sadly, odds are that the young people in your life probably have.  Don't feel left out, though, given enough time, you'll  see exactly what they saw.  Through them.  And it won't be pretty.